The Islamic Republic brazenly denied the criminalisation and punishment of homosexuals in the ICCPR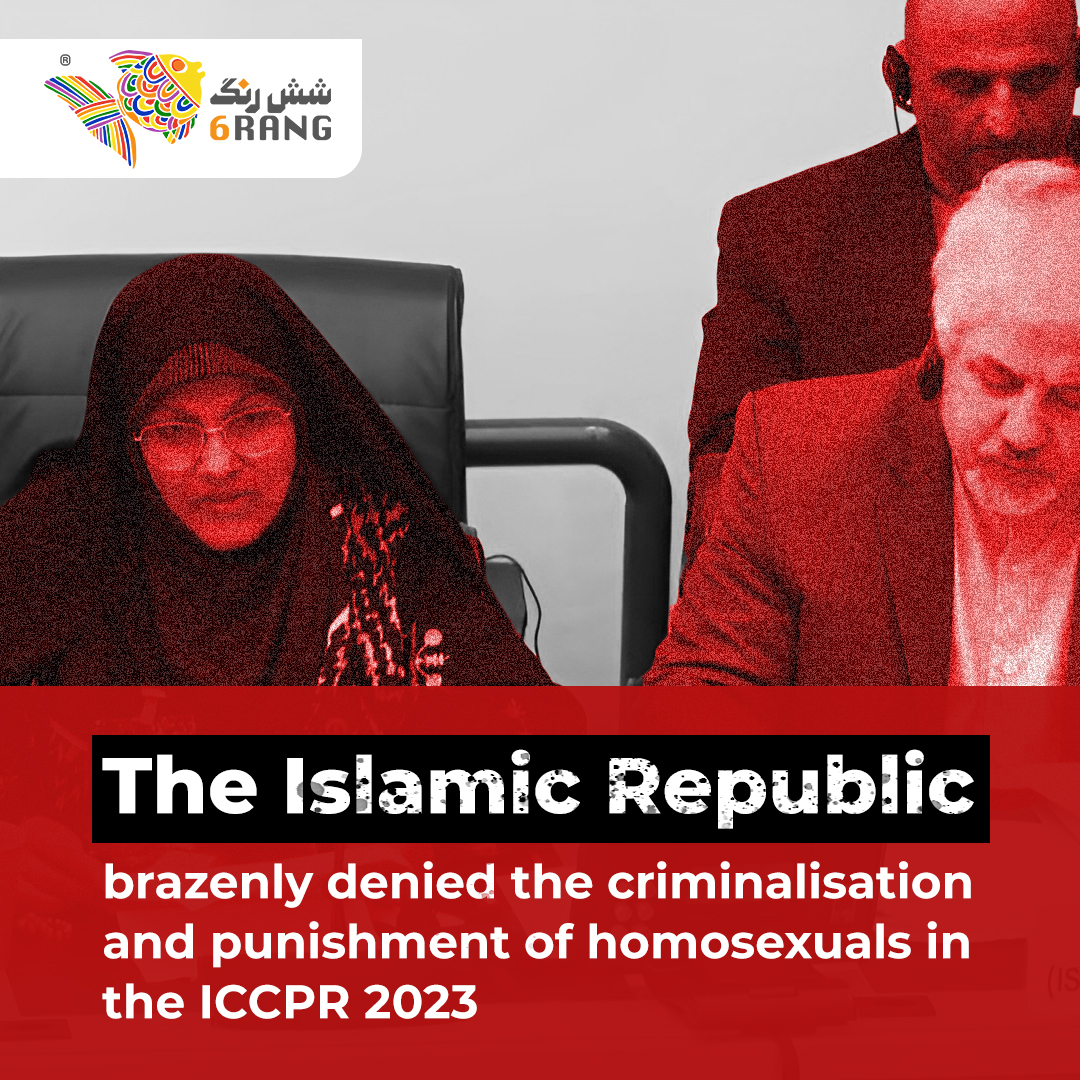 On October 9-10th, the UN Human Rights Committee (CCPR, the Committee) gathered to review  the adherence of the Islamic Republic of Iran with its obligations under the International Covenant on Civil and Political Rights (ICCPR). 6Rang pre-submitted a detailed report to the Committee on the basis of its findings that LGBTIQ+ protesters were subjected to gender persecutions in the 2022-23 protests in Iran.
Several members of the Committee made use of the information raised by 6Rang's report to put forward questions to the Islamic Republic of its discriminatory treatment of LGBTIQ+ persons, against its official claim that "sexual behavior is a personal matter, the government has no right to enter this field, and the legislation is not allowed to violate privacy" (paragraph 179, State Party report). The 30 members large delegation of the Islamic Republic stated that it refused to comment on the questions of the Committee members on the non-conformity of the Islamic Republic, in law and in practice, with its obligations under the ICCPR to create a safe and free environment for LGBTIQ+ people.
Iran, which fully became a State party to the ICCPR in 1975, denied all reports of human rights violations brought by Committee members, despite the large body of evidence raised. The Committee will publish its recommendations to the Islamic Republic of Iran by early November, which are expected to be strong calls for the authorities to respect human rights, including the rights of LGBTIQ+ people, including a call for the decriminalization of same-sex relations and to put an end to hate speech against LGBTIQ+ people.
The full video recording of the review by the Committee is accessible here: Day 1, Day 2.