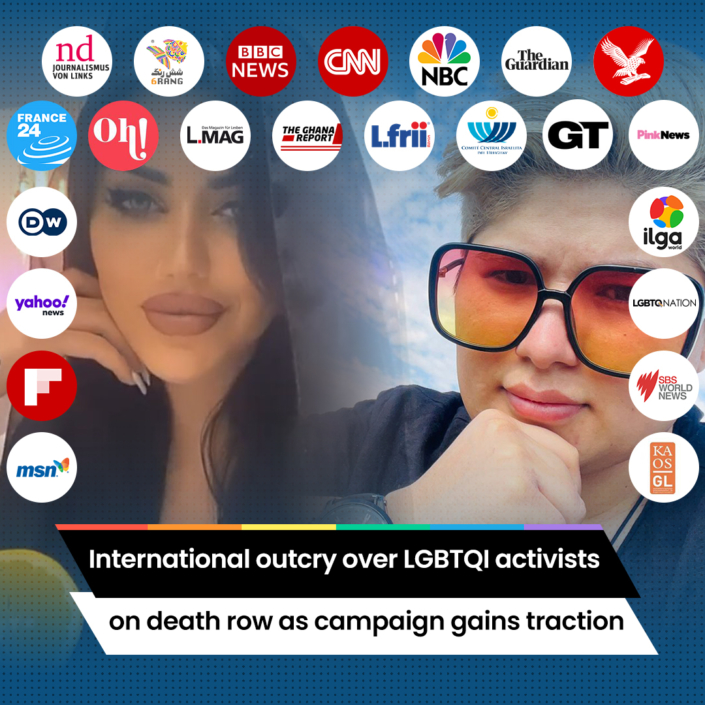 The news of two Iranian LGBTQI activists receiving a death sentence has shocked international media outlets, causing an influx of outcry calling to stop the sentence from being enacted.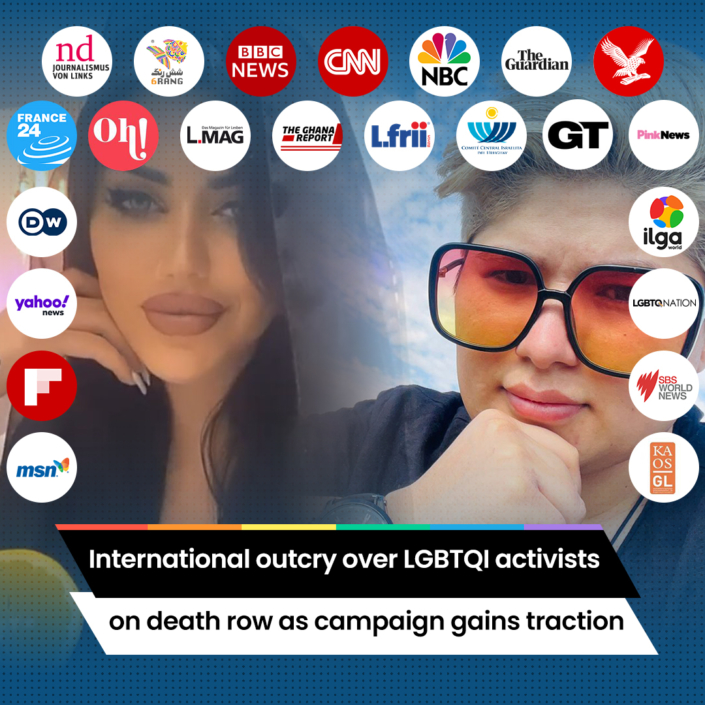 The campaign to repeal the death sentences for two Iranian LGBTQI activists began on September 3rd, garnering incredible media attention, and pressuring the Iranian authorities to release them.
Zahra Sadighi Hamedani (better known as Sareh) and Elham Choudbar were informed of their sentences on September 1st after their hearing in Urumieh Revolutionary Court. This news led to a petition created by All Out, and has gathered over 30,000 signatures.
Thus far, over 60 international media outlets have covered this story, as well as many Iranian outlets operating outside Iran. These include English press such as BBC News, NBC and CNN, as well as the German DER SPIEGEL and nd , the Italian quotidiano, the French La Croix and many others. The LGBTIQ media outlets such as Pink News, and ….
Although the current coverage and support has been of immense help, more is needed to ensure that Sareh and Elham are not executed. According to Iranian law, their lawyers have 20 days from the day of sentencing to repeal the judgement, which will be reviewed by Iran's Supreme Court. However, without international pressure, the repeal of their sentences is highly unlikely.
"We now demand pressure from Germany and other foreign governments on Iran for the release of the two women," Shadi Amin, the director of 6Rang, told AFP News.
Sareh was arrested in West Azerbaijan province while attempting to flee to Turkey. She is a prominent figure in Iranian LGBTQI circles and has been outspoken on social media. She and Elham have both been charged with corruption on earth , based on false and forced confessions from others. The true reason of their arrest and subsequent charges and sentences were the fact that they had publicly spoken about their life style, and Sareh was an outspoken member of the LGBTI community, advocating for right, dignity and respect.
On September 5th, the Iranian judiciary confirmed the sentence and alleged that it had been given in response to the trafficking charges. However, the Iranian regime has a long record of executing activists who speak out against human rights concerns on fabricated charges. 6Rang is certain that the death sentence is a direct result of Sareh and Elham's activism.